Jimmy Jones Bubble Skirts
From Kustomrama
Jimmy Jones Bubble Skirts were hand formed Bubble Fender Skirts made by Jimmy Jones of Inkster, Michigan.
Jimmy the Blacksmith
Jimmy was a blacksmith, not a bodyman. He was a blacksmith who knew how to take the shape he had and use the heat to reshape it. Jones worked out of a four-car garage behind his house, and as early as 1947 Al Turner ran into him at a junkyard in Ecorse Road between Inkster and Middlebelt Road. Al was 17 years old, and he remembers that Jimmy was cutting out the roof of a car when he bumped into him; "I asked him what he was doing," Al told Sondre Kvipt of Kustomrama in 2016. "Jimmy told me that he made skirts. I bought mine for $50. All the early skirts made by Ford, Lincoln, Mercury, Packard, and Buick in the 1940s had a tight radius on the edges, and they had a flat surface." Jimmy's non-pointed early skirts were known as "Tear Drops," and Al had to wait between 6 to 8 weeks before he could install the handmade skirts on his 1939 Ford Coupe.[2]
Tear Drops and Early Skirts
Gene McCrickard, another old customer of Jimmy, told Sondre Kvipt in 2018 that he believed that Jimmy started out making duplicates of the fenderskirts that were available on the early 1940s cars. "The manufacturer skirts as an option at the dealers were fitted specially for a model car, and they were much more individual. Fitting them on something else required a lot of work. Jimmy started making skirts that looked like factory skirts but would fit other cars. Like a pre-war skirt for a post-war car. Then the custom car guys started saying they would like a pair of skirts, but they wanted it to fit a 1949 Ford or a 1949 Mercury, cars that were only offered with plain skirts from the dealers." In 1952 and 1953, Jimmy made two sets of skirts for Gene. One set for his 1948 Mercury convertible, and one set for his 1951 Ford Two Door Sedan. "Jimmy would make a cardboard template that matched the contour of the fender when he made his skirts," and according to Gene, this was Jimmy's genius; "After WWII everyone in the US wanted new cars. As soon as they could get a new car, they got rid of their old, and the wrecking yards were jammed full of cars. Jimmy could go to 15 different car models and find the one that had just the right shape. That was his magic! He was able to find a body panel, like an old roof, look at it and see all the contours he needed to make it work. He would slide his pattern around on that roof until he found just the right place. He could then pull that piece of metal out of there, and all he had to do was to establish an outer edge around that fit the car, and all the contour, all the bubble, and all the rainbow were already built in. He had that magic eye!" Jimmy had a bed of coals in his backyard that he would slide the skirts over before he hammered them into perfect shape.[3]
The Dark Side of Town
In 1952 Dave Jenkins of Ypsilanti, Michigan got a restricted license to drive to school and run errands. He was 15 years old when his dad bought him his first car, a 1950 Chevrolet. Dave had grown a passion for custom cars years before, so it didn't take long before he was on his way to Inkster with the car. Or as Gene McCrickard described it; "The dark part of town!" Inkster is a city in Wayne County, Michigan whose population was majority African American. In the 1920s and 1930s African-Americans working at Henry Ford's factories settled down in Inkster because they didn't want to commute to Detroit, and they weren't allowed to live in Dearborn. Inkster was not a place to hang for a young white teenager, but you had to cross the town border if you wanted to fit your car with a pair of genuine Jimmy Jones Bubble Skirts. Jimmy's skirts had started to become very popular in Michigan. "If you lived in southeast Michigan and owned a set of them in the 1950s, you automatically had status," local hot rod and custom car historian Fred Thomas told Sondre Kvipt in 2018.
Jimmy made several sets of skirts for Inkster teenager Steve "Jake" Jakobowski, and in 1954 he made a pair for Jake's 1953 Ford; "Jimmy was amazing," Jake told Sondre Kvipt in 2016. "He would use a cardboard template, hold it up to the car, and from that make an absolutely perfect fitting set of skirts. No adjustment needed. He was an absolute genius metal worker with a very mild demeanor and the nicest gent you could ever hope to meet." When Jimmy made Jake's skirts, a fellow named Willie Morton worked with Jimmy. Willie ran a body shop called Willie's Body Shop a couple of miles away from Jimmy, and Jake had Willie french in a pair of Oldsmobile bullet-lens taillights on the Ford at his shop. Willie also removed all the emblems, leaded the hood and trunk, removed the door handles and installed a 1954 Pontiac waterfall grille.[4]
How Much Bubble and How Much Rainbow?
December 6, 1956, Dave Jenkins finally took delivery of the car of his dream; a brand new 1957 Chevrolet Bel-Air. It was black with a black and silver interior, complete with a 270 HP engine with dual quads. Dave already had a lot of plans for the car when he got it, and the first thing he wanted to do was to install a set of genuine Jimmy Jones Bubble Skirts. In 2014 Dave told Sondre some details about how the skirts were made and ordered; "When Jimmy made his skirts, he rolled the metal over on three sides, and left the bottom folded in. The center brace featured a swing arm which held them against the body. They had a bracket on the bottom edge front and rear, and these did vary with different applications. The bottom, which Jimmy called the "Rainbow," was charged for by the inch. The lower it went down, the more it cost." Dave seemed to remember that the rainbow went like 4-5-6- inches. The lower down it went, the lower the car appeared, or as Gene described it, "the rainbow on the skirts was to make the car appear much lower, but still be able to drive up and out of driveways, gas-stations, and streets. Not as nice as the sleek Californian cars, but it dropped the look of the car by hiding the rear tires." Jimmy called the bow "Bubble" in the skirts by the amount that the buyer wanted the skirts to bow out from the body. That was also a cost consideration according to Dave; "When you went to Jimmy he would ask "How much rainbow and how much bubble?" Then he went from there. About two weeks later you would go back, and the skirts would be in gray primer ready for paint. No body work necessary. Jimmy would then fit them to the car, and you would be on your way. A very proud moment indeed. When I bought mine on January 22, 1957, they cost $120.00, and at the time my job paid $46.50 per week so as you can see you really had to want them BAD!" Most of Jimmy's customers were making less than 50 dollars a week in 1957. A dollar went a long way back then. You could go to the movie for 25 cents. You could buy a Coke for a nickel, and gasoline was 17 to 19 cents a gallon! A dollar would give you plenty of a good time on Woodward Avenue.[5]
Razor Blades
According to Ed Brune, a founding member of The Road Knights of Port Huron, keeping Jimmy Jones skirts and Oldsmobile Fiesta hubcaps on your car was difficult back in the mid-1950s; "They were stolen very often!" The first pair of skirts that Dave Jenkins had made for his 1957 Chevrolet were stolen at a drag strip. Jerry Sobczak also had a pair of Jimmy Jones skirts on his 1953 Ford Coupe that were stolen. "They lasted about four months before they were stolen from the parking lot of my highs school, " Jerry told Sondre Kvipt of Kustomrama in 2019. He never did see his skirts on another dark blue 1953 Ford or any other color for that matter. "For all I know, they could have wound up in California because they were one of a kind and very much in demand." Jerry remembered some guys welding razor blades on the inside of the skirts where the latch was at to lower the skirts. " This sort of backfired, because the thief would then take out his frustration on the body of the car itself, leaving dents, or deep scratches in the body or broken windows. Things got ugly over a pair of skirts in Detroit in those days," he recalled.[6]
Imitations and Copy Cats
Gene doesn't believe Jimmy declared tax on any of his work. There wasn't going to be any paper bills, bills or sale, money declared, or paper trails to follow. Advertisement was purely by word of mouth, and it was common knowledge among custom car owners that if you wanted a pair of bubble skirts, Jimmy was the man to see. Al Turner believes Jimmy made less than 100 skirts in his lifetime; "It used to take you anywhere from 1 to 6 months to get a set of skirts. And if he didn't like you, he would not make you a set of skirts at all." If you wanted your skirts in a hurry, you brought him a bottle of good Whiskey. That usually helped. Because of the high demand, there were companies in the Detroit area that started making knockoffs of Jimmy's skirts. According to Al, the knockoffs had the exact same brackets and contours. The only way you could tell a set of Jimmy Jones skirts from the knockoffs was that his skirts were cut from a roof of a car, so they were approximately 2 or 3 gages of metal thickness, and much heavier than the knock-offs. "It was a matter of supply and demand, and Jimmy just could not make them as fast as the customers wanted." There were several imitations of Jimmy's Bubble Skirts available on the market, and Gene was the man to see if you wanted a pair. "When you can't ship, someone else will start doing the business," Gene told Kustomrama. "Jimmy couldn't ship because he was custom building every pair of skirt for every car, and the cars were all different! Sure there would be a certain amount of 55 this and 54 that, but everyone that came to Jimmy wanted a particular pair of skirts for the model and their look, so he was building individual skirts. After a while, there would be repetitiveness, as some guy with a 1954 Ford wanted a pair of skirts similar to another 1954 Ford he had seen, but most of the times he made one of a kind skirts for one of a kind cars. That was also one of the reasons why he could never get the skirts done in time so that he could have an ongoing business. The big demand for the skirts brought the imitators in, and that also eventually brought the regular skirt in fashion. They were all trying to do the same thing, but they couldn't do it. They had to be universal. There were the Foxcraft Skirts, the Western Auto Skirts, and the Chris Bubble Skirts, just to name a few. Then you had Detroit Grill Products; they were actually able to make skirts that looked like Jimmy's. I knew Sammy Gerwin at Detroit Grill Products, and the reason he was able to make skirts that looked like Jimmy's was that he had the stamping in his factory to make replacement grilles for cars that were made after the war. Sammy had the equipment to start with a flat piece of metal and make a bubble skirt. Very few people had that equipment. Sammy's skirts were heavy like Jimmy's, but unfortunately, he couldn't make every model like Jimmy. Sammy made a particular universal model that you had to make fit. You had to have a car it would fit!" There were also other custom made skirts available on the market, "you had Al Bergler on the east side of Detroit and Stan Yee. Stan was a custom body man that built some unique skirts, but they were all trying to do it without using Jimmy's technique of getting the contour of the body of the car. No one could duplicate Jimmy's skirts! They tried, but they couldn't do it at that price, they couldn't get them to look as good, and they couldn't do it without copying Jimmy. Around 1960-1961, someone actually took Jimmy's skirts and made a mold off of them, and they started making them out of fiberglass. That had to happen. I actually bought skirts off them that I sold in the shop. If somebody made them in fiberglass, and somebody wanted to buy them, I would fix a pair." According to Gene, Jimmy's skirts became so popular that even the automakers tried to make them, "they were known as Mercury Turnpike Cruiser Skirts. Mercury made a kind of a similar skirt and put them onto their Turnpike Cruisers as accessories. They were made strictly for the Mercury's. It didn't have any of the styling that the Jones skirts had, but it was an attempt, and a lot of people bought Turnpike Cruiser skirts and put them on their car. Those came about because of the bubble skirt phenomenon in the Detroit area, and the factory figured out, hey why don't we do that?"[3]
Out of Fashion
So what became of Jimmy and his skirts? Trends changed. "When Bubble Skirts "Went Out," it seemed like it was overnight," Lansing, Michigan pinstriper Jerry "SPIDER the Crazy Painter" Drake told Sondre Kvipt in 2014.[7] "All of a sudden, you weren't cool with them on your car." Keeping up with current trends, Dave Jenkins brought his 1957 Chevrolet custom to The Alexander Brothers in 1962 to upgrade its appearance. California had invented the Kandy Apple Paint Job, and Dave had to have it on his car as well. Before the car was resprayed, the Bubble Skirts was put on the rafters of Dave's garage.[5]
What Happened to Jimmy?
Ethyl Gursky grew up in Inkster. "I lived only a few blocks away from Jimmy's home and shop in the 1950s. He was the best of the best," Ethyl told Sondre in 2011. A few years earlier Ethyl had returned to Inkster, trying to locate Jimmy. "I went to a junkyard that I used to go to. I asked about Jimmy Jones, and they said that he had passed away. They also told me to look up a man that helped Jimmy build the skirts. His name was Willie Morton. I went to another yard on Inkster road, just south of Michigan Avenue where I met Willie. Willie told me that he worked with Jimmy for a long time. He showed me the wood dies, stands, plus more, and told me how they built them. He still had some old roofs in the building, and he even wanted to build me a pair. Willie had lots of pictures of cars with the skirts on them, and he wanted 750.00 to build a pair for my 1956 Ford that went from the door back." Ethyl kindly turned the offer down, something he later regretted.[8]

Around 2010 Jimmy became terminally ill, and he passed away in October of 2011.[9]
The Best Bubble Skirts in America
Jimmy Jones was a man of color. An uneducated black man. No-one in the automotive industry was black in the 1940s and the 1950s, so for someone like Jimmy to have as much influence over the automotive aftermarket styling market and the early custom car scene as he had, makes the Jimmy Jones story extremely unique. Maybe more unique than the fact that his skirts were so beautiful and popular. Jimmy had a huge impact on the Mid-Western custom car scene in the 1950s, and he has helped form and define the cars of that era as we currently know them. Luckily for Dave Jenkins, he kept on to his Inkster skirts, and in the late 1980s, they finally found their way back on to the Chevy. Dave's skirts still draw a crowd, and after seeing the restored iteration of the car, famed car designer Harry Bradley claimed that Dave's Chevrolet has the Best Bubble Skirts in America! This proves that Jimmy's legacy still lives on, and his skirts have now become valuable collector's items all over the world.
Cars Featuring Jimmy Jones Tear Drop Skirts
Al Turner's 1939 Ford Standard Coupe
Bob Bennett's 1940 Ford 2 Door Sedan
Ron Touchstone's 1940 Ford Coupe
Ron Touchstone's 1946 Mercury Coupe
Larry Kroptf's 1947 Ford Four Door
Gene McCrikard's 1948 Mercury Convertible

Cars Featuring Jimmy Jones Bubble Skirts
Bob Smith's 1947 Ford Coupe
Ron Kirk's 1949 Ford Coupe
Tom Zimnicki's 1949 Ford Club Coupe
Dave Jenkins' 1950 Chevrolet
Don Kilgore's 1950 Ford Two Door Sedan
Jerry Pluta's 1950 Ford Club Coupe
Pat Willey's 1950 Ford
Dick Bailey's 1950 Mercury - The Dream Boat
Ralph Hill's 1950 Ford Convertible
Gene McCrikard's 1951 Ford 2 Door Sedan
Walt Murzin's 1951 Ford Club Coupe
Jay Wilson's 1951 Mercury
Mickey Chiado's 1951 Mercury
Frank Kulas' 1952 Ford Club Coupe
Clare Kastle's 1953 Ford 2 Door Sedan
Dick Adams' 1953 Ford Club Coupe
Frank Kulas' 1953 Ford Victoria
Jerry Sobczak's 1953 Ford Two Door Coupe
Steve Jakobowski's 1953 Ford
Dick Anderson's 1954 Chevrolet 2 Door
Spencer Cottingham's 1954 Ford Convertible
Wally Knoch's 1954 Ford Convertible
Ralph WIlliams' 1955 Chevrolet
Don Bowser's 1955 Mercury Convertible
Dave Jenkins' 1957 Chevrolet Bel-Air
Don Adams' 1957 Chevrolet Convertible
Walt Knox's 1957 Oldsmobile Coupe
Billy Bobins' 1959 Chevrolet Impala Convertible
Dick Rothfuss' 1959 Chevrolet Impala - "Poopsie"
Steve Jakobowski's 1959 Chevrolet El Camino
Calvin Wilkes' 1960 Ford - The Candy Cane

References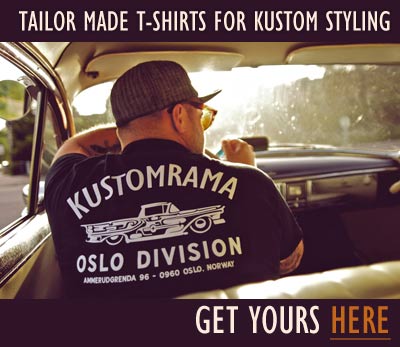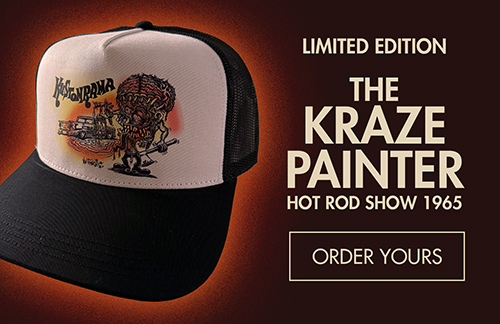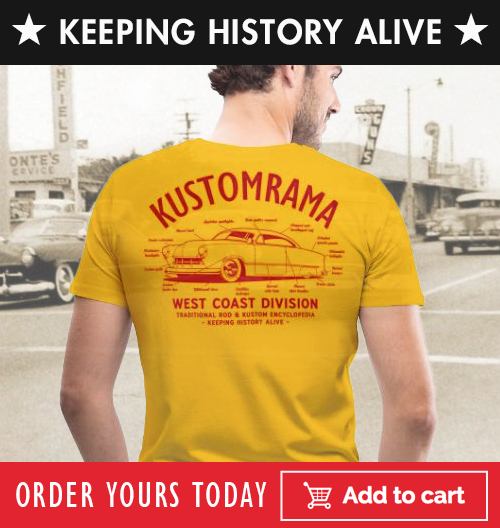 Did you enjoy this article?
Kustomrama is an encyclopedia dedicated to preserve, share and protect traditional hot rod and custom car history from all over the world.
Can you help us make this article better?
Please get in touch with us at mail@kustomrama.com if you have additional information or photos to share about Jimmy Jones Bubble Skirts.



This article was made possible by:
SunTec Auto Glass - Auto Glass Services on Vintage and Classic Cars
Finding a replacement windshield, back or side glass can be a difficult task when restoring your vintage or custom classic car. It doesn't have to be though now with auto glass specialist companies like www.suntecautoglass.com. They can source OEM or OEM-equivalent glass for older makes/models; which will ensure a proper fit every time. Check them out for more details!

Do you want to see your company here? Click here for more info about how you can advertise your business on Kustomrama.